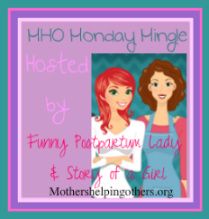 This weeks theme: Birthdays
1. When is your Birthday? January 13 2. Do you normally have a big party? No, my children don't live at home now and we often just go out to dinner. My mom, dad, and siblings all live in the USA. I only have my husband and kids living here in Melbourne. Now that my grand kids live close by this year we had a family picnic at a park. I loved having all my family around. 3. When are your SOs and kids birthday? Do they fall close together? Hubby's is Oct 16. Oldest's is Sept 11, Youngest is Sept. 24 April (he has 4 kids all under 6yrs old) Grandkids 4. How do you celebrate their birthdays? Hubby we go to dinner or have a family dinner here at the house will all the grandkids around or we go out for a quiet dinner. We often go out with our son's for dinner on their birthdays, something they don't often do for themselves as they are just starting out and don't have money to do anything special like take their families out for dinner. 5. If you could have one thing for your next birthday what would it be? I would love to have all my family for just one birthday. My father, mother, and siblings all live in the USA, I would love to have a birthday with all my family here in Australia and in the USA.
Come Join the blog hop and meet new people.